---
Duration :-
09 Nights / 10 Days
Destinations:-
Delhi - Haridwar - Rishikesh - Delhi
---
Day 01 : Arrive Delhi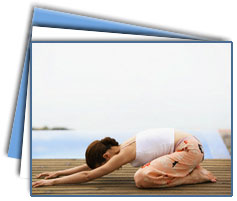 You would land on Delhi Airport, Indira Gandhi International Airport ( IGI). This airport is considered the major gateway to India. The airport plays a vital link between India and rest of the globe. Our assistant would be present at the arrival launge. He would be a smart handsome guy holding your name card. If you find him, please don't hesitate or take time to meet him as he would be eagerly waiting for you. From there on, he would take care of all your travel needs. He would take you to the nearest hotel which could be a five star deluxe hotel. On way, you would be able to see Delhi, the capital city of India and probably would get quite surprised as it a mix of culture, strata and thoughts. Being the central city, people from different state have migrated and due to its benevolent nature got easily adopted. You would see huge cars like Toyota and Mercedes and on the same road you would find people in cycles.
There are certain people who have their breakfast coffee in Barista, while there are some who break their fast on small side restaurant . The tea here costs Rs 3 or Rs 4. This is Delhi.
Since this would be your first day, we won't exert much presure on you and would like you to relax. You would be given a chance to have a warm cup of coffee . Try to watch news or other programmes which could make you feel that you are now in India. Your food would be served when asked.
Day 02 : Delhi
This day is obviously meant for exploration. You can explore many faceted of the land. Being in Delhi we would like you to explore the Akshardham Temple. This temple is a recently built monument and was constructed under BAPS foundation. We would undertake Boat Ride and would also watch the glory of Indian heriatge through movie theater.
Post lunch, we would be exploring Qutub Minar and then visit Old fort. We would later watch India Gate and Red fort where a sound and light show is held.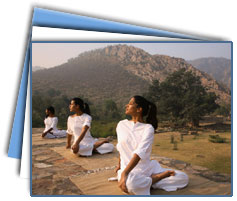 We would resort back to hotel where we would call a "Henna" or "Mehandi" person. This girl/guy would apply mehandi, a form temporary tattoing. According to your wish, he would put Mehandi either on your palm or on your hand. But beware as you have to dine also. So before actually putting Mehandi on your palm make sure that you have had your dinner. Let the mehandi dry for 3 hr or so. And then see your palm turn red with design.
Day 03 : Delhi - Haridwar
After breakfast, we would head towards Haridwar, also known as " Hari ka Dwar". You would board the train from Delhi railway station and it would approximately take 4 hrs to reach Haridwar city. The Delhi railway station would be quite different from others. The platform is going to be quite chaotic and you would hear announcer informing you about the incoming and the outgoing train. From Haridwar railway station, our representative would take you to your booked hotel. You would get a traditional Indian welcome which would replenish your lost energy. Post lunch, we would visit Har Ki Pauri, the Ghat, where religious prayer is performed in the evening. The intensity of prayer is such that you would forget that you are on earth. The entire aura turns more pristine. This is the time when hoardes of pilgrims surrounds the Ganges to take glimpse of such a huge event which takes place every evening. Resort back to hotel. Your food would be served.
Day 04 : Haridwar
Haridwar Our representaive would have made your arrangement and booked Yoga course for you. Your course would commence in the morning and would last for around 2 hrs. Your breakfast would be prepared under Yoga and mediation guidelines. The concerned instructor would prescribe your breakfast. The first on the list would be one of the oldest temples, Daksha Temple, also known as the Shiva temple. We would also visit Shivlingam, famous for solidified mercury shivlingam. In the evening, you would again have a yoga session. In this session, the instructor would tell you more about Yoga and would also tell you some exercises which would be followed by an evening walk near Har ki Pauri. Overnight stay in the hotel.
Day 05 : Haridwar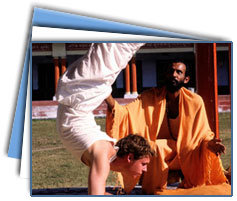 This would be your third day and we would like you to continue your yoga session in the morning. After having your yogic breakfast, we would like you to venture out. Your travel assistant would take you to Chandi Devi temple which nestles at the hilltop and provides a panoramic vista of Haridwar town. You can choose the 3 km trekking trail or a cable car for the temple. Later in the afternoon, we would relax and gain more information on Ayurveda and Yoga through books. Since you have opted for Yoga and meditation tour, we are sure you are health concious and want your holidays in India in a perfect way.
We would have some yoga sessions which would be again followed by an exciting walk in Ganges to Har Ki pauri. Your dinner would be served in the hotel. Over night stay .
Day 06 : Haridwar - Rajaji National Park
In the morning, after Yoga session, we would have our breakfast. This day we would explore the magnificent Rajaji National Park. As a paradise for nature lovers and wildlife enthusiasts, the park is blessed with elephants, tigers, leopards, deer and ghorals. Don't forget to take your binoculars and cameras to capture their effigies immidiately. A safari would be a great way to explore to the national park. On the same day, you would have appointment with Gujjars, a local tribe. There way of speaking and culture is quite different but are considered the most amicable amongst the tribes. Later in the evening, you would resort to mild yogic exercises which help you to relax your body muscles and tone them as well. Your food would be served on time. Just choose the right time to get into bed, as we are sure you would have a sound sleep.
Day 07 : Haridwar
Morning session of yoga and after breakfast special session with yoga experts and teachers, for your doubts and questions regarding your yoga and mediation practice. Afternoons hold the excitement of your future predictions. Tell your place and time of birth along with your date of birth to our astrologer and let him tell you about your past, present and future. An exciting experience. Evening are at your leisure, pick up souvenirs from the main bazaars of Haridwar famous for some of the rare artifacts. Dinner and overnight at hotel.

Day 08 : Haridwar - Rishikesh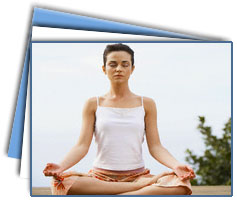 After a morning yoga session leave for Rishikesh, enjoy the one hour ride through green vegetation of Uttaranchal. Rishikesh is famous for its yoga-meditation ashrams and temples. This town is famous world over for its spiritual significance after "Beatles" stayed here for a month in seventies for meditation. Evenings, stay in rafting beach camp, right on the banks of river Ganges. Dinner with bon fire at camp.

Day 09 : Rishikesh
Early morning yoga and mediation session continues. After breakfast leave for a date with the river wild. Indulge in rafting activities, also can take on the rapids up to grade III on a stretch of 18 kms . Afternoon free to have a sun-bath at river camp. Dinner with bon fire at camp.
Day 10 : Rishikesh -Delhi
Transfer to railway station to board the train for Delhi, on arrival, will be departed for Delhi airport for on ward destination.




Special Yoga Package, Ayurveda Holidays Reservation Form