---
Duration :-
4 Nights / 5 Days
Destinations :-
Trivandrum - Kovalam - Trivandrum
---
Day 01 : Arrive Trivandrum - Kovalam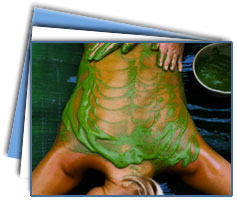 Vadakkam! Namaste! Hello! So you have finally come to India to avail the best kept cultural heritage - Ayurveda - The holistic science evolved some 5000 years ago and is as old as the Indian civilization itself.
The airport you have landed in is Trivandrum International airport and it falls in southern part of Kerala. You will be welcomed by our representative who will transfer you to nearest Ayurvedic resort in Kovalam.
Kovalam is just 13 kms from Trivandrum and will take you less than 45 minutes to reach that place. In between you can enjoy the scenic beauty that connects the two regions. You would get feel good welcome in the resort. Since you had a long journey it is recommended that you sleep sound and get ready for your next day.
Day 02 : Kovalam
Second day and we want to fill the day with innumerable good moments that you would like to cherish days later. The day starts with your appointment with doctor who would make you aware of Ayurveda and its therapies. This would be an enlightening discussion, as you will come to know about many facets of Indian heritage and culture - Ayurveda in particular.
After the brief introduction on Ayurveda, Yoga and meditation, you would be asked to become a part of Ayurvedic programme held within the resort. In this course, you would give various Ayurvedic therapies and massages.
You can enjoy any Ayurvedic massages on the nearby beach. This makes it all the more relaxing since you are in perfect harmony amidst the charm of nature. The soothing moisturizing wind from the sea will relax you mind and the massage will overwhelm your body and soul. Thus, completely rejuvenating you.
In the afternoon you can try out various leisurely activities offered by the resort. You can also try out some water sports. A volley ball match on the beach will be just perfect time pass. This day will help you to come one step closer to Kerala. In the evening, you can sit on the poolside and enjoy the intoxicating drink. By night you will be completely drooled off and we will set your day off. Good food would be served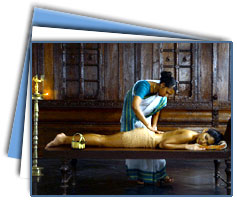 Day 03 : Kovalam - Trivandrum
This is your third day and we don't want you to stay within your resort. By this time, you will be quite informed about the city as such. But before moving out, don't forget your Yoga and Meditation session.
During break fast, you would be made aware of the sightseeing tour. You would be going to Trivandrum to watch the great heritage of the city. In Trivandrum city, there are many things to watch. We would start with
This would be the first tourist spot on your exploration. Napier Museum showcases a fine collection of Kerala's bronzes, ornaments and costumes.
After Napier, you would visit the Neyyar wildife sanctuary. Spanning over an area of 128 sq kms, Neyyar Sanctuary is situated on the South east corner of the Western Ghats
A place of elaborate woodwork, it was the ancient seat of the Travancore rulers. It contains relics of historical and artistic value.
We will also take you beach where you could have a gala time and enjoy the serene beauty of the God's Own Country. Resort back to your room. Your food would be served in your hotel.
Day 04 : Kovalam
The day again starts with Yoga session which is followed by an Ayurvedic massage. Today, we have thought of some thing different. We would take you to nearest village possible. A day in traditional Kerala home would definitely make your tour exciting.
As said "Village is where India reside" This would give you a perfect chance to know Kerala India better. The villages in Kerala are well kept and the people here are equally well mannered. Being the most literate state of the country, you would not find any difficulty in communicating.
Since you will be their guest, they would serve you with tastiest of local dishes. Sambhar, Dosa, Vada, Idli are to name few. You will have no dining table and would be asked to sit on a floor and your food will be served on a Banana leaf.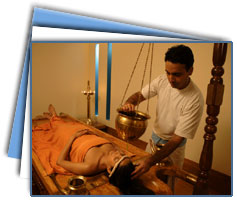 After spending few hours in the village we would take you to another Kerala delight- Backwaters. We have chosen Thiruvallam backwaters for you. The time you will spend here will be the most memorable. Kerala backwaters are known for their resplendent beauty. While sailing on this backwater, you can glimpse into their world, which resides at its shore. There are number of villages which are on the banks of these backwaters.
A man washing his clothes, children jumping in water or swan floating, they all form an integral part of Kerala backwaters. On Ketuvallam, the traditional houseboats, everything appears pristine and beautiful. No doubt, the day will be quite taxing for you so we would like you to spend your night in Kettuvallams.
Day 05 : Depart Kovalam - Trivandrum
This is the last day of your stay. You will be served with breakfast and our representative will drop you on Trivandrum airport. This will be the end you cultural fiesta in Kerala..




Ayurveda Tour To Kerala, Ayurveda Holidays Reservation Form